Veterinarian
Dr. Samantha Holter

Veterinarian / Owner
Dr. Holter grew up in Tomball, Texas. She graduated from Ross University School of Veterinary Medicine in 2015, after completing her clinical year at Texas A&M School of Veterinary Medicine. Since graduation, Dr. Holter has spent 3 years working in emergency medicine, and the last two years working in The Woodlands at a small animal day practice. Dr. Holter brings her years of experience in surgery, critical care, and general health and wellness care to our furry patients. Dr. Holter strives to make every pet feel comfortable and at home. This includes getting on the ground to play or snuggle with her patients, and giving them lots of treats to make their experience as positive as possible.
Dr. Holter met and married her husband, Dr. Donald Holter, while they were in veterinary school in 2014. They are the proud parents of a French bulldog named Mowgli, a Pitbull named Baloo, and a cat named Winky. On the weekends you can often find Dr. Holter working on her family's ranch where they raise cattle.
Dr. Mary Stocks

Veterinarian
Dr. Mary Stocks is originally from Alabama. She went to the loveliest village of the plains (Auburn University) for both her undergraduate (B.S Microbiology) and Doctorate degree in Veterinary Medicine (DVM). War Eagle!
As a veterinarian, one of her passions is client communication focusing on preventative medicine. Dr. Stocks tries to advocate for the wellness of all pets to avoid treating preventable diseases (heartworm disease, parasites, etc.) and prolonging the quality of life for progressing diseases.
Outside of being a veterinarian, the thing that makes her the happiest is spending time with her husband and their two dachshunds (she call's them her "Weiner Boys"). They love to spend time outdoors together and often spend their time playing disc golf, going on hikes, or walking around their neighborhood. The also love a good brewery.
Staff
Amanda

Practice Manager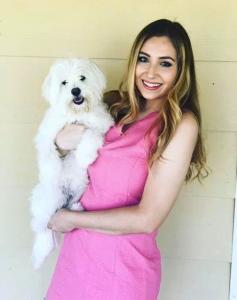 Amanda graduated from Texas A&M with a degree in Animal Science. She loved living in College Station so much that she decided to stay! She has experience with both small and large animals, and worked at a vet clinic throughout college.
Amanda adopted her two dogs, Lulu, a spunky Mini Aussiedoodle, and Abby, a sweet GSD. She also has a horse, a donkey, and a barn kitty who live on her family's hay farm. Most of her pets were adopted, and rescues have a special place in her heart.
In her free time, Amanda enjoys walking her dogs, taking road trips with her friends, and spending time in the kitchen cooking and baking.
She has a passion for helping owners provide the best care for their pets and is excited to meet you and love on your fur-babies!
Milena

Licensed Veterinary Technician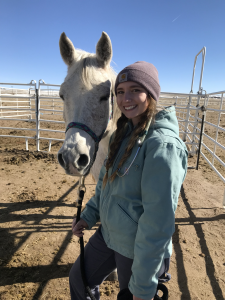 Milena graduated from Colorado Academy of Veterinary Technology in May 2019 with an Associate's Degree in Veterinary Technology. She is currently studying at Blinn College, and hopes to go to vet school at Texas A&M in the future. She plans to concentrate on equine medicine and reproductive health in the future.
Milena has a passion for veterinary medicine for small, large, and exotic animals. She loves taking extra time to get to know our clients and patients, and believes that client education is extremely important.
When Milena is not at school or working here with us, she is either spending time with her husband and pets or working as a relief veterinary technician at a zoo here in Bryan, TX. She has two dogs, a pit bull named Phillip and a border collie mix named Leela. She also has one cat named Mew, who runs her entire household.
Mallory

Veterinary Technician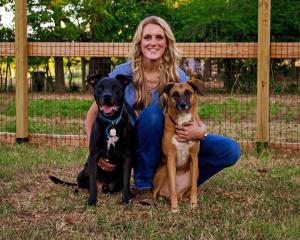 Mallory was born and raised in Bryan, she is a proud graduate from Texas A&M University where she received her Bachelor's and Master's in Animal Science with an emphasis in nutrition. Mallory has 10 years of experience as a veterinary technician and is currently pursuing a degree in Veterinary Technology to become a licensed veterinary techncian.
On her free time, Mallory loves running, reading and riding her horses. Mallory has a zoo of animals at home including 4 horses, 2 cats, 2 llamas, 8 chickens and 3 dogs.
Viviana

Veterinary Technician
Erika

Veterinary Technician
Christina

Client Service Representative/Veterinary Assistant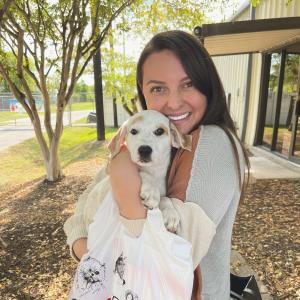 Christina has traveled around the world, and has called many places home due to being an army kid. She graduated from Oregon State University with a bachelors in Animal Science. Christina just moved to Texas this summer to pursue a career in veterinary technology, she is currently enrolled at Blinn College and will graduate with an associates in veterinary technology in 2023.
Christina just adopted a sweet fur baby named Bean who always keeps her on her toes. On her free time she loves to paint, hang out with her friends, and go on long walks with Bean.
Kara

Client Service Representative
Kenzee

Client Service Representative/Veterinary Assistant
Kenzee joined the BVAH family in August of 2021 after moving from her home town of Cameron, Texas. Kenzee is currently pursuing her dream of becoming a veterinary technician, which has been a goal of hers since she was a little girl!
Kenzee has two precious fur babies of her own, a standard Australian Shepherd named Kase and a Miniature Dachshund named Waylon. In Kenzee's free time she loves to spend time with her family, fur babies, and travel!
Resort Staff
Liligrace

Client Service Representative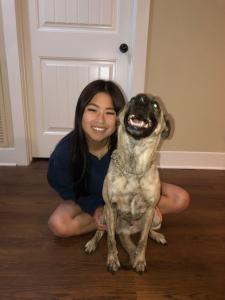 Liligrace is currently a sophomore at Texas A&M and plans on graduating with her BioMedical Science degree in 2024. She is currently pursuing her dream of becoming a veterinarian and owning her own mixed practice. She used to volunteer at her local vet clinic in high school and hopes to finish her CVA license sometime in the near future.
Liligrace adopted her dog, Wybie, named after one of her favorite movies and constantly spoils him. Outside of caring for her baby, she loves being outdoors, traveling, and spending time with family.
Jenna

Pet Groomer
Stephanie

Pet Groomer
Elizabeth

Grooming Assistant
Kelly

Groomer and Pet Resort Patient Care Technician
Ashton

Pet Resort Patient Care Technician
Baylee

Pet Resort Patient Care Technician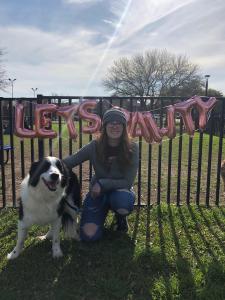 Baylee is earning her Masters in Biomedical Science at Texas A&M and will be graduating in May of 2023. She is pursuing her dream of becoming a small animal veterinarian and continues to work at the Winnie Carter Wildlife Center as an Assistant Technician as well.
She adopted her dog Dixie from a shelter back home in January 2018 and has two cats who are all very spoiled. She also loves traveling, camping, painting and visiting family.
Lilly

Pet Resort Patient Care Technician
Taylor

Pet Resort Patient Care Technician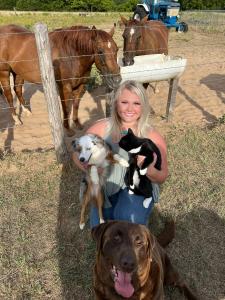 Taylor moved to College Station from her home town in east Texas to pursue her dreams of becoming a large and small animal veterinarian. She is currently attending Texas A&M and plans to graduate with a degree in biomedical sciences in 2025! Taylor grew up on a beef cattle ranch with her 3 dogs, 2 cats, goats, rabbits, and more! She recently rescued a kitten named Cash who she loves to spoil. Outside of all of this Taylor enjoys shopping, being outdoors, spending time with friends and family, and traveling!