Veterinarian
Dr. Samantha Holter

Veterinarian / Owner
Dr. Holter grew up in Tomball, Texas. She graduated from Ross University School of Veterinary Medicine in 2015, after completing her clinical year at Texas A&M School of Veterinary Medicine. Since graduation, Dr. Holter has spent 3 years working in emergency medicine, and the last two years working in The Woodlands at a small animal day practice. Dr. Holter brings her years of experience in surgery, critical care, and general health and wellness care to our furry patients. Dr. Holter strives to make every pet feel comfortable and at home. This includes getting on the ground to play or snuggle with her patients, and giving them lots of treats to make their experience as positive as possible.
Dr. Holter met and married her husband, Dr. Donald Holter, while they were in veterinary school in 2014. They are the proud parents of a French bulldog named Mowgli, a Pitbull named Baloo, and a cat named Winky. On the weekends you can often find Dr. Holter working on her family's ranch where they raise cattle.
Dr. Mary Stocks

Veterinarian
Bio coming soon!
Staff
Amanda

Practice Manager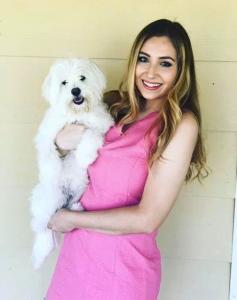 Amanda graduated from Texas A&M with a degree in Animal Science. She loved living in College Station so much that she decided to stay! She has experience with both small and large animals, and worked at a vet clinic throughout college.
Amanda adopted her two dogs, Lulu, a spunky Mini Aussiedoodle, and Abby, a sweet GSD. She also has a horse, a donkey, and a barn kitty who live on her family's hay farm. Most of her pets were adopted, and rescues have a special place in her heart.
In her free time, Amanda enjoys walking her dogs, taking road trips with her friends, and spending time in the kitchen cooking and baking.
She has a passion for helping owners provide the best care for their pets and is excited to meet you and love on your fur-babies!
Milena

Veterinary Technician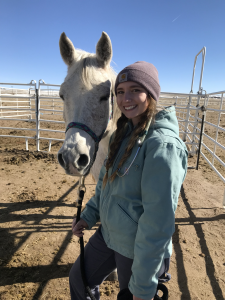 Milena graduated from Colorado Academy of Veterinary Technology in May 2019 with an Associate\'s Degree in Veterinary Technology. She is currently studying at Blinn College, and hopes to go to vet school at Texas A&M in the future. She plans to concentrate on equine medicine and reproductive health in the future.
Milena has a passion for veterinary medicine for small, large, and exotic animals. She loves taking extra time to get to know our clients and patients, and believes that client education is extremely important.
When Milena is not at school or working here with us, she is either spending time with her husband and pets or working as a relief veterinary technician at a zoo here in Bryan, TX. She has two dogs, a pit bull named Phillip and a border collie mix named Leela. She also has one cat named Mew, who runs her entire household.
Paige

Veterinary Technician
Paige recently graduated from the University of Colorado at Boulder with a degree in Ecology and Evolutionary Biology. She is now pursing an associate's degree in Veterinary Technology from Blinn College. She ultimately plans to pursue Vet School, and has a passion for working with large animals.

Paige adopted her yellow lab Quincy almost 4 years ago, and he keeps her company when she is not in school.

Outside of work and school, Paige enjoys riding and training horses. While her passion is in large animals, she loves being able to interact with all of the pets and clients at the clinic and hopes to provide the best service possible!
Hannah

Veterinary Technician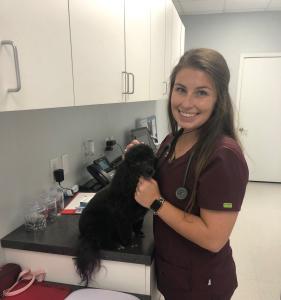 Bio coming soon!
Hailey

Veterinary Technician
Hailey graduated from Texas A&M in May of 2018 with a bachelors degree in Wildlife and Fisheries with an emphasis in Conservation Ecology and Biology. She has consistently pursued her passion with working with animals, including working part time at a local zoo.
On her own time, she cares for her "personal zoo" including a great dane she greatly admires named Zeus, as well as two cats, two birds, a snake and a spider.
She has a passion with connecting with clients and ensuring a safe space for their fur babies.
Priscilla

Receptionist
Priscilla is currently pursuing a Bachelor's of Science in Animal Science and is also enrolled in the Veterinary Technology program at Blinn College. She wants to continue school and attend Vet School and specialize in Equine. She has 4 years of experience working with Equine racing and shadowing multiple Vet Clinics in the Brazos County Area.
Priscilla rescued her Australian Cattle Dog, Patti, in Mexico at 4 weeks old.
In her free time, Priscilla spends her weekends at the Horse Race Tracks assisting her family's racing stables.
Priscilla is determined to provide the best customer service for every owner and their fur babies.
Kelsey

Receptionist
Kelsey is a recent graduate class of 2019 from Texas A&M University, where she obtained her bachelors of science in Animal Science. She is currently pursuing her Masters in Business Administration online through Tarleton State University. Kelsey loves spending her free time with family, friends and of course… her spunky 7 year old Aussie, Scarlett!
Resort Staff
Angelica

Pet Resort Patient Care Technician
Angelica graduated from McLennan Community College in Waco, Texas with her associates degree in Science. She is currently a senior at Texas A&M majoring in in Zoology. She plans to attend vet school so she may complete her life dream. Angelica has her own "zoo" at home that includes; twelve snakes, five cats, two dogs, and soon jellyfish! All of her fur children are named after Star Wars characters including; Amidala, Ahsoka, Ki-adi Mundi, Vader, Mara Jade, and Nihilus. As you can tell, she really loves animals, really loves them!
Kenzee

Pet Resort Patient Care Technician
Alyssa

Pet Resort Patient Care Technician
Alexis

Groomer and Pet Resort Patient Care Technician
Mary

Groomer
Mary is originally from Oconomowoc Wisconsin, she was trained by a master groomer when she lived in Northern California, and has been grooming for 20 years! Mary is very excited to join the BVAH team because of their emphasis on the comfort and safety of the animals in their care.
On her free time, Mary enjoys woodworking and DIY projects. These projects usually benefit her own animals, which includes: 4 dogs, 4 horses, miniature Hereford cattle, giant Flemish rabbits, ducks, geese, a Conure parrot, 2 large aquariums with fish from around the world, and a very special chicken named Charlie. She also has a very patient and understanding husband who helps care for their little farm!
"I feel really fortunate that I've met a lot of other people in the grooming industry that have shared their knowledge so that I have been able to continuously grow professionally and personnaly. I never want to stop learning!" - Mary
Tiffany

Groomer
Tiffany grew up in the BCS area and has always wanted to work with animals. SHe originally started in the pet industry in 2014 and is working towards her Master Groomer certification.
She finds the most rewarding part of grooming to be building the relationship with a dog and earning their trust.
When she's not working, her time is spent with her husband, four kids, and two dogs.