Dog Boarding at Brazos Valley Animal Hospital & Pet Resort
Are you going out of town and need resort-like boarding care for your dog? Book a stay at Brazos Valley Animal Hospital & Pet Resort, a full-service boarding facility catering to dogs in College Station and Bryan, TX.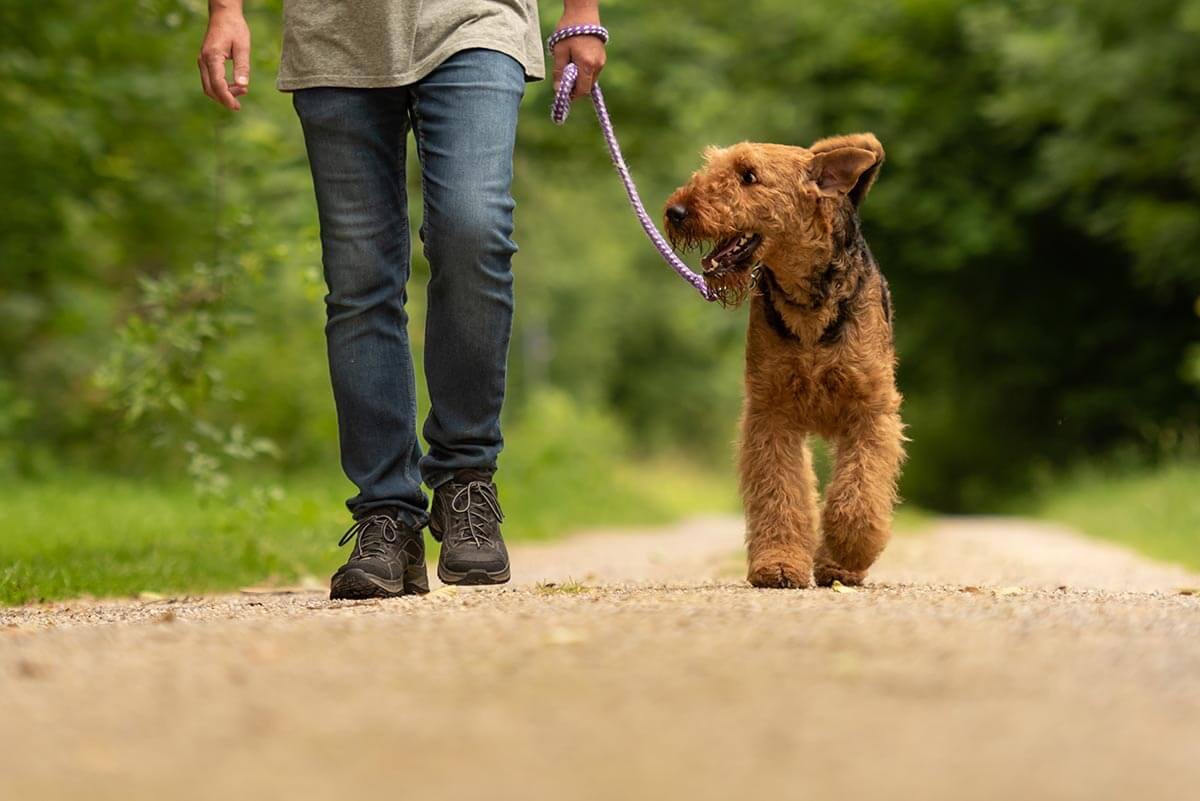 We offer multiple boarding options for your canine friend, with well-trained staff who always welcome your fur baby with a warm smile and a friendly hug. Our climate-controlled facility has separate areas for relaxation and play, in addition to 24/7 access to our veterinarians if your pet has special health needs or in case of an emergency.
Dog Boarding Care
We love your dog just as much as you do, which is why we offer two distinct boarding spaces to suit their individual preferences:
Pet Suites — Our pet suites come with comfy beds, private and peaceful spaces, and personalized attention from our team members.
General Boarding — roomy areas that are less private but still cozy and fun.
We have 14 large dog runs and 10 small dog runs, as well as ample outdoor space for recreation and relaxation. All dogs in boarding care at Brazos Valley Animal Hospital & Pet Resort go outside at least six times a day to run and play. We are happy to send you a picture of your pet having fun in our resort.
Pricing
Our dog boarding prices range from $33.00 to $50.00 per night. Please call us for more information and ask about our multiple pet discount and doggie daycare options.
If your pet stays with us for five or more consecutive nights, they receive a complimentary bath! Additional grooming services are coming soon.
Vaccine Requirements
All boarding dogs must be current with the following required vaccines:
Rabies
Bordetella
Distemper Parvo
To make a reservation, please call or text us at (979) 500-3040 or complete our Boarding Request Form online.
Drop off is available during our hospital hours of Monday - Friday 8am to 6pm and Saturday 8am to 12pm. Pick up is available during our hospital hours of Monday -Friday 8am to 6pm, Saturday 8am to 12pm, and Sunday from 4pm - 5pm*.
*Please text our number at 979-500-3040 before your arrival