Professional Pet Dental Care
Good oral hygiene is a strong indicator of your pet's overall health and well-being. At Brazos Valley Animal Hospital, we provide professional veterinary dental care to keep your furry friend's teeth and gums clean and healthy.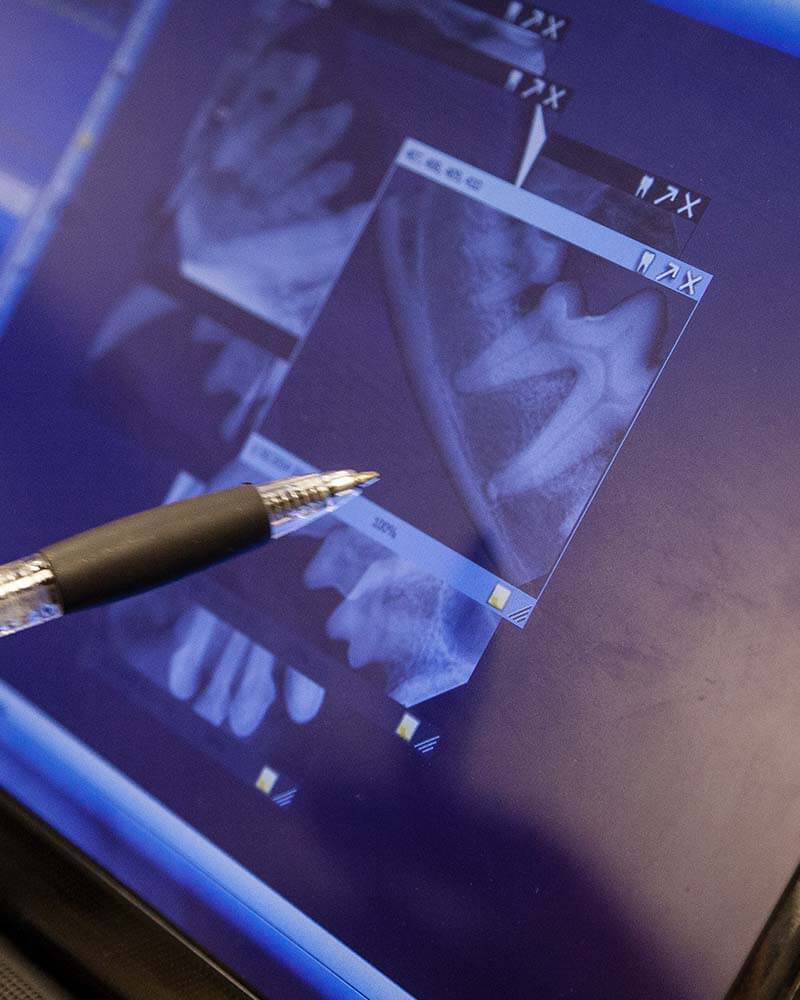 Just like their owners, cats and dogs benefit from routine brushing and dental cleanings to keep their breath smelling fresh, and to remove plaque and tartar buildup above and below the gum line. At Brazos Valley Animal Hospital, we perform comprehensive oral exams using digital radiography to thoroughly check your pet's teeth, gums, and mouth cavity for any infections or oral disease.
Periodontal disease is very common in dogs and cats, and can damage your pet's heart, liver, and kidneys if left unchecked. Our team offers full-service dental packages based on your pet's individual needs and level of periodontal health to prevent this irreversible condition. We also provide oral surgery care for tooth extractions.
At Brazos Valley Animal Hospital, dental cleanings and surgical procedures are performed with anesthesia (pre-anesthesia blood work) to ensure your pet does not experience any unnecessary pain or discomfort. Oral surgical procedures are scheduled in the morning and most pets are ready to leave in the afternoon. We always keep you updated with a personal call to let you know how your pet is doing.
To learn more about Brazos Valley Animal Hospital & Pet Resort dental services, please call or text us at (979) 500-3040 or book an appointment today.